Increase Your Amazon Sales With Video
The key to successfully selling physical products on Amazon, and any other e-commerce platform such as eBay, Shopify or Etsy, is to gain your visitors trust. The best way to build trust with online prospects is to provide them with the necessary information to make an informed decision. When it comes to making that decision, video has proven to be an extremely powerful tool. At Telideo we can help you produce that tool.
With an e-commerce product video of the item you are selling on Amazon you can easily showcase that item and increase your chances of converting a new sale. Unlike product photographs, product videos take your online selling to a whole new level. You can showcase your product by demonstrating how people or pets will interact with it.  You can even show people how its assembled to help overcome any hesitations they may have. With a product video, you'll be one step ahead of the competition in your category that didn't invest in professional video production.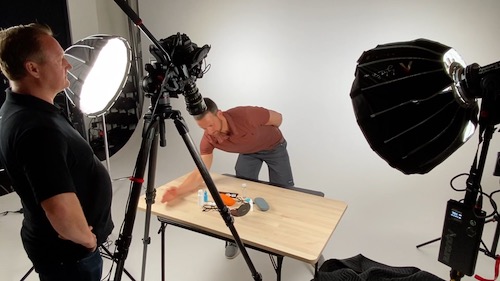 At our Denver video production company we know what it takes to sell successfully online. And when it comes to e-commerce platforms like Amazon, we know the specific guidelines and best practices for producing content that will be accepted, get published, and yield positive results.