Green Screen Video Production in Denver
When it comes to capturing video content using a green screen, the Denver video production team at Telideo has you covered. One of the biggest benefits of filming against a green screen is that you can put virtually any background behind the subjects that you're filming. For many businesses, finding a good filming location at their office can be challenging, especially if the office space is small or simply just doesn't look good on camera.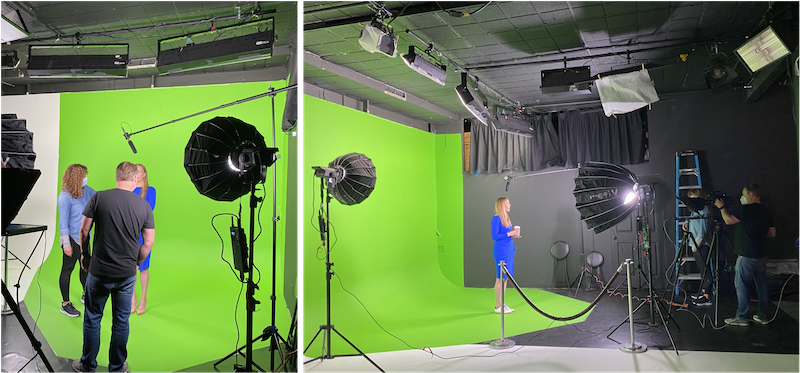 Fortunately, you don't need a whole lot of space when you're filming against a green screen for most videos. In fact, one of the other big benefits of green screen is that it can be done just about anywhere, either in your Denver office or in a video production studio. The team at Telideo can easily set-up a perfectly lit and balanced green screen in well under an hour.